Step #01
Choose your Widget, like Standings and click General Options and set your DOM Element ID(Div #ID) that you want show the widget in the HTML code. For Example, we are going to use the name as standings for DOM Element ID(Div #ID) that you can see in the Step #02.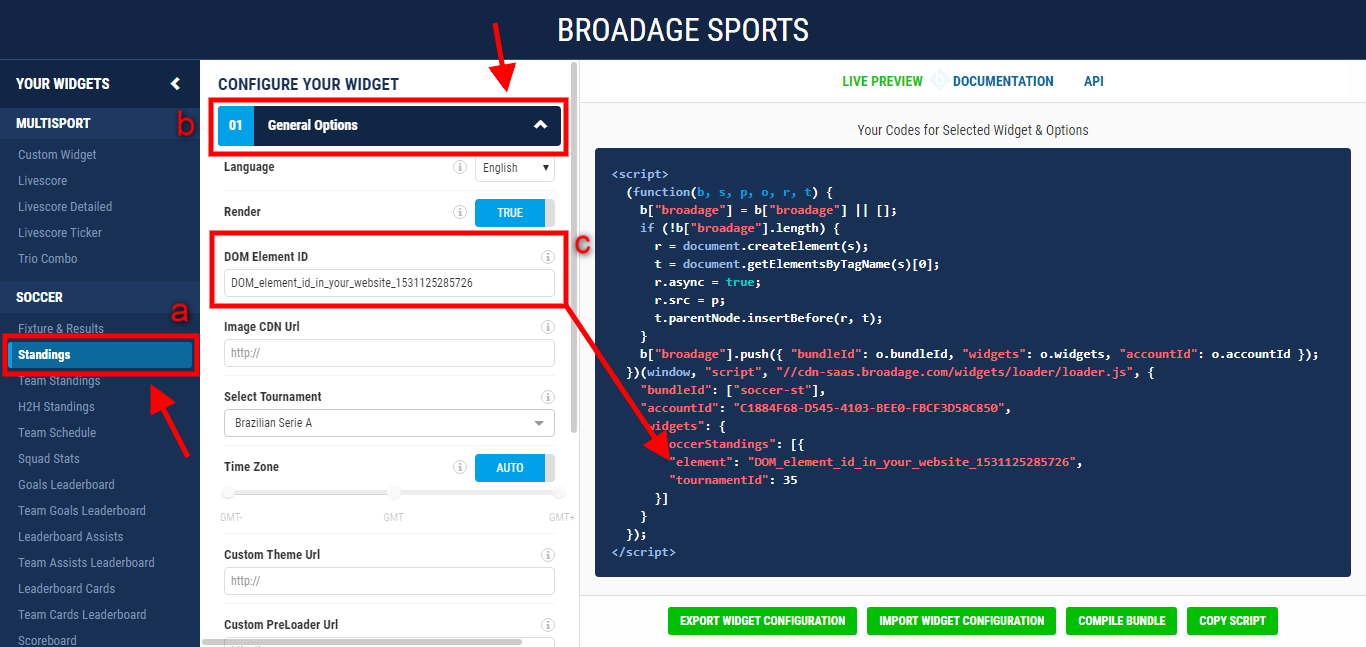 Step #02
Select a tournament that you want to display in your page.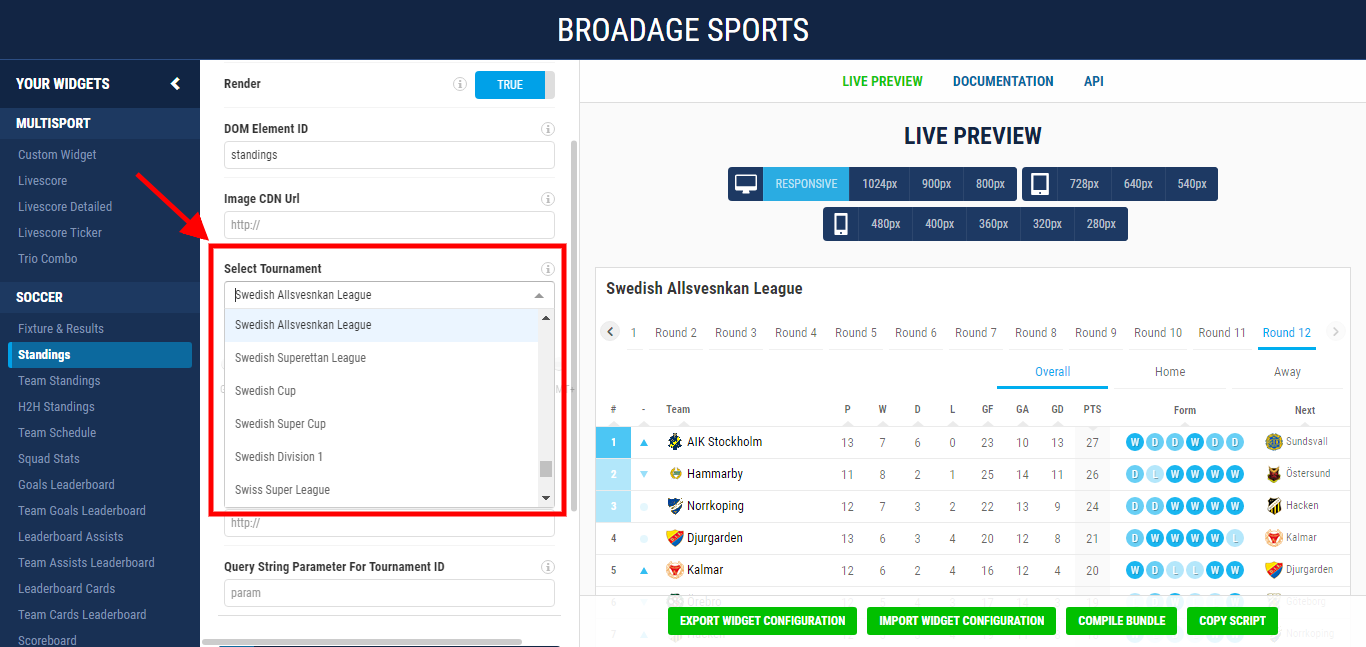 Step #03
To get and run the widget, just click the Copy Script button and paste the script into your HTML Code. That's all! 
Please, do not forget to put <div id="standings"></div> that you set for DOM Element ID in your HTML code. Otherwise, your widget will not work.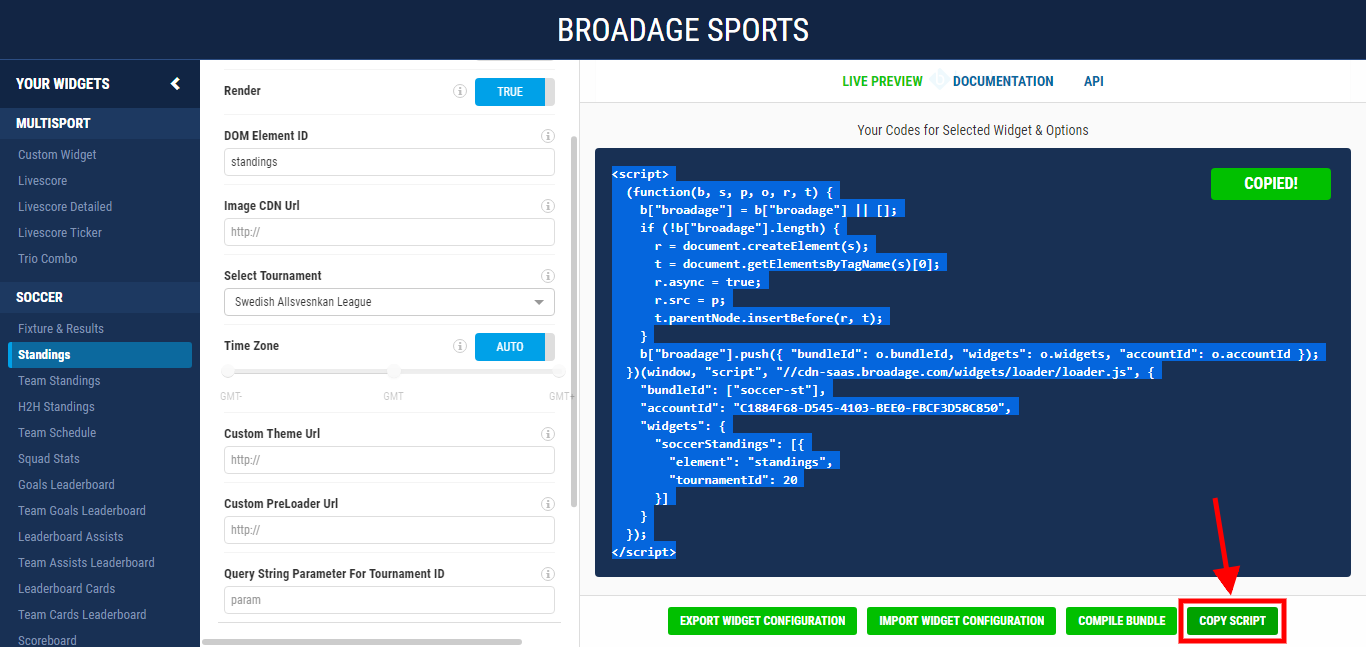 VIDEO : 3 Steps Easy Setup Guide
You can also watch 3 steps above in How to Setup Widget Tutorial Video